IN VIRTUAL LEARNING DESIGN AND FACILITATION 
A transformational three-month (mid. September – mid. December) Experiential Professional Development (EPD) program helping facilitators/ trainers/ educators optimize and transform their online courses for international learners. Facilitators develop crucial competences necessary for designing and running highly effective online courses based on the formula: Knowledge, Attitudes, Skills, Tools. The certificate program is embedded in the ongoing Global Case Study Challenge project, where a certification cohort has a unique chance to apply theory to real-life scenarios, observing 600+ international students and professors from 14 countries.
The Certificate Program in Virtual Learning Design and Facilitation is structured in four interactive modules, each providing a virtual intercultural total immersion experience, where educators hone their instructional design, content delivery, facilitation of deep learning among learners and improve ways to assess educational outcomes for the participants.
Module 1
Dr. Barbara Covarrubias
Key trends, resources and tools for effective online communication
Module 2
Dr. Anna Zinenko
Effective learning content design and facilitation
Module 3
Dr. Eithne Knappitsch
Interactions management: learner-content, learner-facilitator, peer learning 
Module 4
Dr. Svetlana Buko
Learning analytics and evaluation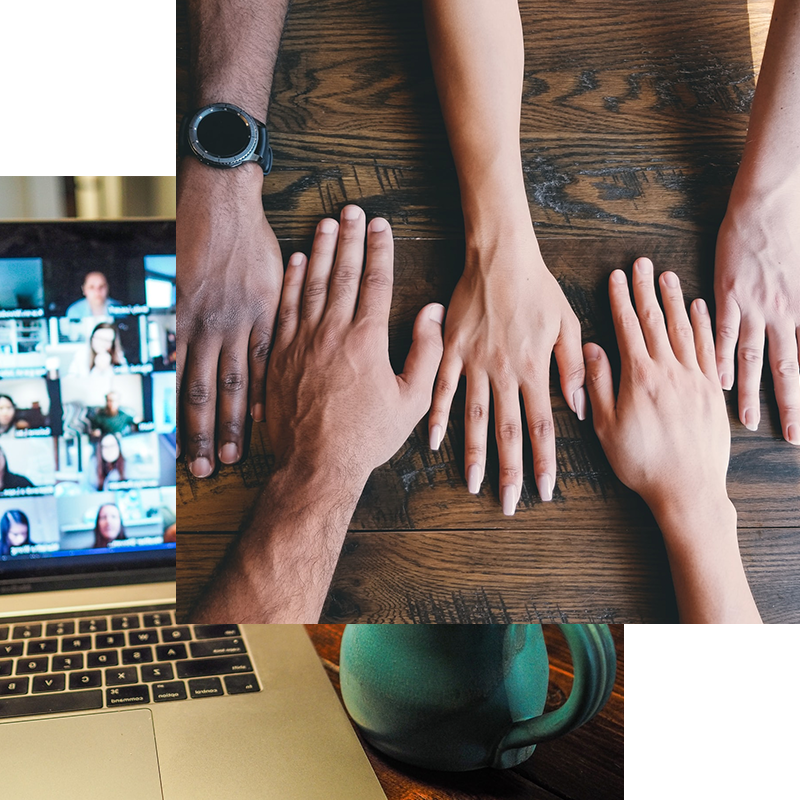 BENEFITS OF GETTING CERTIFIED
• Transform your vision of online learning and design
• Develop extraordinary online facilitation skills
• Apply techniques of inclusive virtual design and facilitation
• Reinforce learning transfer frameworks
• Enhance learning analytics
This program is for you if you are an:
Facilitator/ Educator/ Trainer
with a vision to transform your teaching/training repertoire and design for the online environment, interested in competency development in the virtual environment
Consultant
with the goal to upscale the provision of your services using new online platforms for vastly improved client services
International Office/ Study Abroad Professional
supporting international students and educators with virtual international exchange experiences
Learning & Development Professional
with the vision to design and implement internal corporate learning programs
* GCSC  Certificate Program in virtual Learning Design and F acilitation offers a limited number of scholarships. Candidates from developing and low-income countries can apply for a fee waiver by submitting a letter of motivation.
As an Intercultural Trainer & International and Experiential Learning Educator, I'm always looking for ways in which to keep updating my toolbox and improving my program delivery. From October to December of 2020 I participated in the Certificate Program and after completing it really recommend it to all involved in training, teaching, coaching, and team building. The Managers are very knowledgeable and have created an amazing learning journey that builds upon their expertise as well as the experience and knowledge of the other educator peers who joined me.
You create your own online learning design in the Certificate Program. What's brilliant about this particular course is that it gives you an architect's view into an award-winning interactive online program while simultaneously providing you with the necessary steps to create your own. The breadth and depth of the 4 modules nicely lead towards the final capstone. Thanks to this program I was able to design EUSA's "Virtual Internship Program" and am very pleased with the result! After this course, I am confident that we can deliver meaningful experiential learning opportunities for university students who will be serving companies in the international virtual space!
I got engaged in the course from the very first moment. Everything about this program was different and innovative: the fun and warm environment, the use they did of music, the structure and dynamics, the visuals and graphics, and the online learning platform.
In only three months I've learned what instructional design is from scratch, and I feel confident enough to put it into practice. This course provided me with the knowledge, skills, attitudes, and tools that I need to create an intercultural and educational project in and out of the virtual space. It also gave me a 360 overview of project management and implementation.
Along with the training program, we had the chance to participate as observers in the global case study challenge and in many different workshops and seminars. This definitely enlarged my professional network and brought me new possibilities for collaboration.
Recommendable? 100%
Global Case Study Challenge is an innovative online program where students and professors from all over the world meet to develop new intercultural and virtual skills.
LET'S MEET IN THE VIRTUAL SPACE

Say Hello!
Are you interested in joining the Global Case Study Challenge or signing up for our Educator Certification Program, or maybe you want to partner up with us? We are open to all forms of cooperation as we believe in quality education that is available for everyone!